Murder accused Jonathon Cudworth admits stabbing wife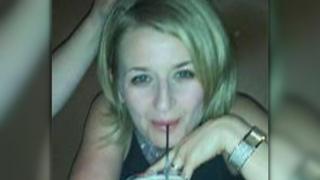 A man accused of murdering his wife has described the moment he stabbed her with a kitchen knife at their home.
Jonathon Cudworth, of Northbourne, near Deal in Kent, said he and his wife Mariola, known as Mijka, were arguing after she was late home from work.
He told a jury he grabbed her by the neck to stop her pushing him, then put out his right hand, picked up a knife and stabbed her.
Mr Cudworth, 36, denies murdering his Polish-born wife, also 36, in April.
Canterbury Crown Court has been told Mr Cudworth killed Mijka because he feared she was going to leave him for another man.
He told the jury the argument started because she said she was having an affair and wanted to leave him.
Mr Cudworth said his wife started shouting at him and pushing him and he tried to get away by going into the kitchen but she followed him.
He said everything happened very quickly and after the stabbing he was shocked and was physically sick in the kitchen
He said he knew he had to move the body because his children were upstairs.
The prosecution alleges Mr Cudworth hid the body in a field in nearby Eastry and then reported his wife missing.
The trial continues.