Chatham Grammar School for Boys 'could admit girls'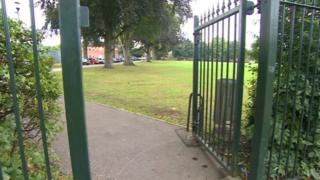 An under-subscribed boys' grammar school in Medway has set out plans to be co-educational by 2017.
Chatham Grammar School for Boys dates back nearly 200 years to 1817.
The school said becoming co-educational would have a positive impact, offer parents more choice and capacity, offer better connections with other mixed schools and address under-used capacity.
Under the plans, the school would also change its name.
Executive principal Stuart Gardner said the school had been in special measures but was now rated by Ofsted as good and it was the right time for change.
He said: "There is need to address under-capacity but also about meeting the needs, going forward, of the local area."
The school already has a mixed sixth-form and the proposals do not affect current year groups, Mr Gardner said.
Consultation with parents will run until 5 January and results will be published the following week.