Liberal Democrats in bid for Tunbridge Wells 'grot spot'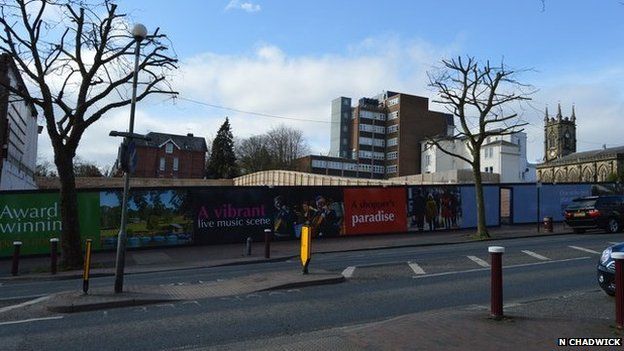 A crowdfunding campaign has been launched by Liberal Democrat councillors to raise money to buy a patch of land in a Kent town.
The former ABC cinema in the centre of Tunbridge Wells was demolished last autumn after standing empty since 2000.
The party, which has three seats on the Conservative-led borough council, said it was fed-up looking at "the eyesore".
Councillor Ben Chapelard, who represents the St James' Ward, said it was bidding to take over the site.
"We're working on behalf of residents. We think the right thing to do is try and be proactive... we've talked with a number of people and we've put a bid into the owners of the cinema site," he said.
The land, which is about the size of two football pitches and is located on the corner of Mount Pleasant Road with Church Road, was sold for £12m in 2011 amid hopes that a supermarket and retail outlets would be built.
The current asking price has not been disclosed for the land, owned by Carlyle and Bellhouse.
Mr Chapelard, who branded the site the town's "number one grot spot", said crowdfunding would enable residents to effectively own part of the property.
He said a petition calling on the council to consult residents and ensure a development was built had been signed by 15,000 people in the town, and a further 7,000 inside and outside of the borough.
"I'm sure a proportion of those people would be willing to pay something to help move and get the site developed," he said.
Mr Chapelard added that residents would be consulted on what they wanted on the site.
Conservatives on the council said whoever bought the land would have to deliver on the plans.
Related Internet Links
The BBC is not responsible for the content of external sites.