New hospital opens for outpatients in Dover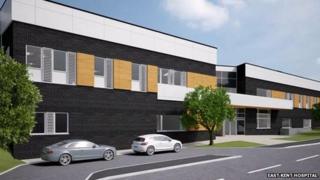 A new hospital has opened in Dover to supply outpatient services for people in east Kent.
The new Buckland Hospital, on Combe Valley Road, cost £22m to build and houses an x-ray department and a minor injury unit.
There will also be a pharmacy, physiotherapy services and children's assessment centre.
The services will replace those at the existing Buckland Hospital site, which date back to the 1920s.