Dow Jones worker 'made to dress as Santa' wins unfair dismissal case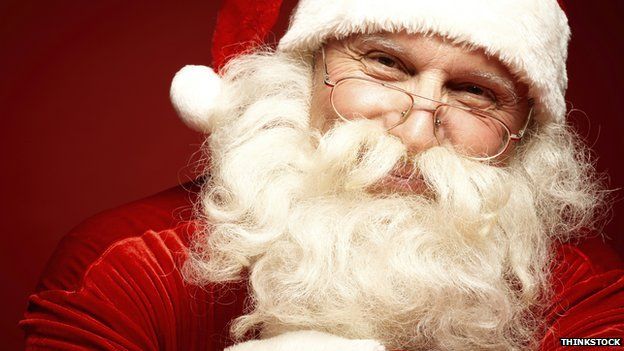 A middle-aged accountant who said he was forced to dress up as Father Christmas and branded an "old buffer" has won his claim for unfair dismissal.
Dow Jones accounts manager James McClellan told an employment tribunal he was sidelined and forced out of his payroll job at the publishing giant.
Mr Clellan, 53, from Maidstone, also claimed he was painted as a misogynist.
The panel found Mr McClellan, who earned £72,000 a year, had been constructively and unfairly dismissed.
But it said that while he may have been hurt by being approached to be Santa, it did not find him to be the victim of sexist or ageist discrimination.
In documents submitted to the Central London Employment Tribunal, Mr McClellan said he was made to feel he was being singled out by his manager Azmina Airi.
Dow Jones, which is owned by Rupert Murdoch, denied the allegation.
Mr McClellan said Ms Airi had branded him "rigid and stuck in my ways" at their first meeting after she was appointed in October 2013.
He told the tribunal that at Christmas 2013 "she demanded that I dress up as the secret Santa" and gave him "no option" to refuse.
He said he felt he had been typecast as a sexist, middle-aged man and resigned in February last year.
The judge, Tamara Lewis, said being considered rigid and stuck in your ways was a stereotype that could be said of younger people as well as older ones.
"Regarding the secret Santa, we don't think it was an instruction, we think it was a request," she said.
"He resigned because of Ms Airi's view of him and also she undermined his position with his team, and because she gave him a verbal warning.
"The way she did that, we find, was a breach of trust."
She said Ms Airi had managed the situation badly and breached employment guidelines by giving Mr McClellan a verbal warning without going through a formal disciplinary procedure.
Dow Jones and Mr McClellan reached a financial settlement in private and declined to say what this amounted to.
Both also declined to comment on the judgment.
Related Internet Links
The BBC is not responsible for the content of external sites.