Claire Tiltman murder trial jury retires to consider verdict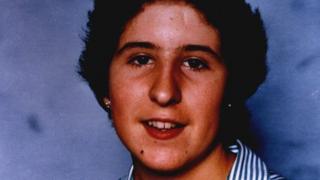 The jury in trial of a former milkman accused of stabbing a 16-year-old girl to death in 1993 has retired to consider its verdict.
Claire Tiltman was repeatedly stabbed in an alleyway near her home in Greenhithe, Kent.
Colin Ash-Smith, 46, has denied her murder during the trial at Inner London Crown Court.
He was jailed for stabbing two women during the 1990s and has admitted going on midnight walks armed with knives.
Claire, who was studying for her GCSEs at Dartford Grammar School, was murdered four days after her 16th birthday.