Gambling self-exclude scheme starts in Chatham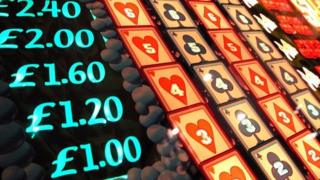 A scheme to allow gamblers to ban themselves from all betting shops in Chatham has started.
Gamblers who wish to have their bets refused will be able to sign a form and provide photos.
Previously people could ban themselves from one shop, however, the new scheme allows addicts to ban themselves from all 10 betting shops in Chatham.
Medway Council has introduced the scheme in partnership with bookmakers.
'Damage already done'
Labour councillor Vince Maple said: "I think we'll see some real benefit to Chatham initially and potentially across the Medway towns and further.
"This is the industry stepping up and recognising they need to work with each other."
However, Matt Zarb-Cousin, from Campaign for Fairer Gambling, said: "What self-exclusion does is that it attempts to deal with the problem once it has already been created.
"But the damage has already been done."