Kent woman loses tummy tuck operation damages bid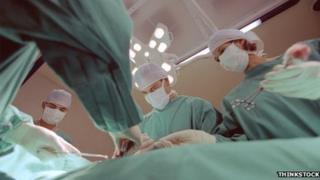 A woman has lost her High Court damages action over scarring and pain she was left with after a tummy tuck operation.
Irene Packham, from Sandwich in Kent, had the operation to remove excess skin and stretch marks caused by pregnancy.
The 47-year-old consulted Anita Hazari at the Chaucer Hospital in Canterbury and she told the court she was not made aware it would leave a visible scar.
Judge Michael Harvey rejected "very unsatisfactory" evidence that Miss Hazari said it would be half an inch.
Make-up on beach
Ms Packham had the private procedure in September 2009 and told the judge she was shocked when she saw the result.
She did not criticise the way the operation was carried out but claimed she was not given adequate information about the consequences and she would not have consented if she had.
Her main complaint was she was left with a 7cm (2.7in) long vertical scar, part of which was visible above her bikini or underwear, but also she was left with pain from a trapped nerve.
Another operation in her native Australia in February 2013 got rid of some pain but she said she still needed to use make-up on the beach.
The judge ruled that Ms Packham failed to establish any breach of duty by Miss Hazari.
The court heard the surgeon had told her there would be a short vertical scar, showed her diagrams and said the length could vary depending on what was found in the operation.