Coach Kevin Ford jailed for tricking boys into sex acts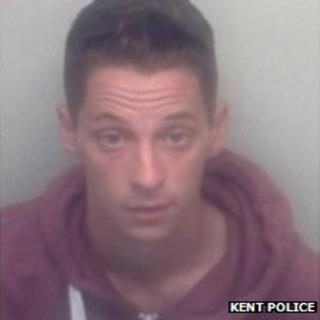 A football coach who posed as a woman on the internet to encourage more than 50 boys to carry out sexual acts via webcam has been jailed for six years.
Kevin Ford, 25, of Rose Street in Rochester, was convicted of causing a child to engage in sexual activity.
He pleaded not guilty during his trial at Maidstone Crown Court last month.
Police identified 52 victims after two sets of parents discovered their sons had been speaking to a woman who was only Facebook friends with young boys.
Kent Police said Ford, who coached a youth football team, posed as a woman called Sarah Sawyer.
One of the parents also found an email from Sawyer asking their son to carry out sexual acts via webcam.
His victims were aged between 12 and 17.
Ford was made to register as a sex offender and has been barred from working with children.