Gillingham stabbing victim treated in hospital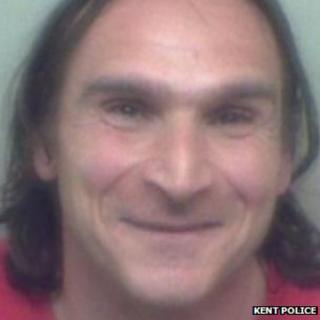 A homeless man is in a serious condition in hospital after he was found staggering along a road in Gillingham with stab wounds.
The 40-year-old was attacked in the King's Bastion area on Monday night, Kent Police said.
Det Ch Insp Jon Clayden said two men were seen in the area at the time.
The area remained cordoned off earlier while investigations were carried out at the scene.
Mr Clayden said: "The victim of this crime is homeless and has been sleeping on a mattress, he will likely be known to local people who use the area as a cut-through.
"The stabbing would have occurred in daylight."
He said the man was found staggering along the Great Lines by a member of the public who called an ambulance.
The victim agreed to have his image released, but said he did not wish to be named, Kent Police said.
Anyone with information is urged to call Kent Police.