River Medway inquest: Kieron Knowlden family in drink warning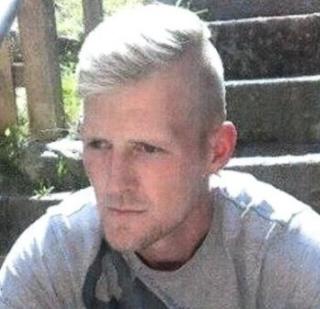 The family of a 25-year-old man who died after falling into the River Medway in Kent are warning others not to go near the water after drinking.
An inquest heard that Kieron Knowlden, from Tonbridge, was drunk after a night out in the town on 28 February.
He was last seen in the early hours after he left Mojo's bar. A verdict of misadventure was recorded.
"We have lost a big part of our lives through drink," said his sister Kaleigh Sencherey.
"Kieron has got a three-week-old little girl that he's never going to meet, he's got nieces and nephews that miss him.
"For my mum there's a big hole that will never heal."
Mr Knowlden was reported missing on 1 March and an extensive police hunt followed but his body was not found until 18 March, when it was spotted by a passerby.
The inquest at Tunbridge Wells police station was told Mr Knowlden fell into the river when he was nearly three times over the drink-drive limit.
The coroner was told the cause of death was immersion and there were no suspicious circumstances.
Following the verdict, Ms Sencherey warned others not to drink excessively.
"Don't drink so you don't know what you're doing," she said.
"Don't go near the river when you've had a drink - get a taxi.
"Just don't be stupid about it."