Medway Maritime Hospital chairman paid £200,000 for two-day week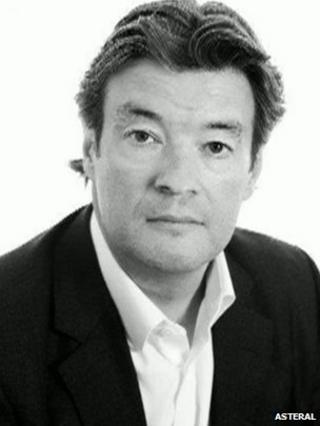 The chairman of a Kent hospital trust is being paid almost £200,000 a year to work one or two days a week, it has been revealed.
Christopher Langley was appointed in February to Medway NHS Foundation Trust, which is in special measures.
"Earning £200,000 a year at a time when our nurses are facing a pay freeze is obscene," said local MP Tracey Crouch.
Health regulator Monitor said Mr Langley was paid in line with comparable senior positions in the NHS.
Mr Langley's contract states that he will receive a monthly fee of £12,000 plus VAT and 10% of the monthly fee plus VAT for expenses.
He is required to work an average of one or two days a week.
Mr Langley, who is chief executive of health supplies company Asteral, took up the job at the same time as Nigel Beverley joined the trust as interim chief executive.
Monitor, a branch of the Department of Health, ordered Medway to change its leadership to address a wide range of significant problems.
The trust, which runs Medway Maritime Hospital in Gillingham, was put in special measures following the Keogh Review in June.
The review found the trust suffered from poor communication with patients, poor management of deteriorating patients, inappropriate referrals, delayed discharges and long waits in A&E.
Ms Crouch, Conservative MP for Chatham and Aylesford, said: "Mr Langley is clearly an expert in dealing with these situations.
"But I do think that £200,000 a year is extortionate and it is incredibly unfair for both nurses and patients."
Monitor said: "When we took action in February, Medway was one of the most challenged foundation trusts in the country.
"The trust needed the right people in place to make the urgent improvements needed for its patients.
"The interim leadership faces a large and difficult task in turning the trust around, and it is important for the people of Medway that the job is done well."