West Kingsdown nursing home warned over man's care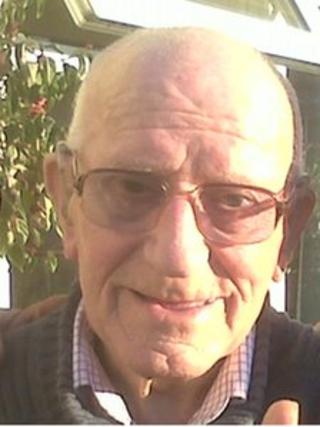 A nursing home in West Kingsdown has been warned by Kent County Council (KCC) after concerns were raised over the care of a 94-year-old patient.
World War Two veteran Walter Newman was admitted to the private Manordene home in February with worsening dementia.
His family noticed unexplained injuries to his head a month later, and they said his health then declined before he had to be taken to hospital.
A member of staff at the home said it was "working with KCC over issues".
"Because of confidentiality we cannot comment further," the person added.
Two warnings
The health watchdog, the Care Quality Commission (CQC), has also been informed.
A CQC inspection in November 2013 said a number of improvements had to be made at the nursing home in Forge Lane, including the way people's needs were assessed and how they were treated.
A follow-up inspection in March found that staff treated people with dignity and respect and that families felt their relatives were well cared for.
Mr Newman was admitted to Darent Valley Hospital, in Dartford, with dehydration and a urinary infection on 25 May. He is still recovering.
His family claim that staff at the home did not care for him properly.
A KCC spokesman said Manordene had since been issued with two warnings about safeguarding issues and poor practice.
He said: "Vulnerable people in Kent deserve to be cared for to a high standard and with dignity... since concerns were raised about [Mr Newman's] care, we have been visiting the home regularly and working with staff to improve standards."
He added that all KCC placements were being "individually considered by commissioning and the safeguarding team before being approved".
"We will continue to work with Mr Newman's family to address these issues and this alert will not be lifted until we are satisfied that care has improved."