Twenty-one Kent head teachers removed in two years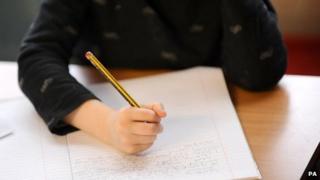 Twenty-one head teachers have been removed from their posts across Kent in the last two years, it has emerged.
Fifteen of them were told to leave their posts because of poor performance, five over their conduct and one for other reasons.
Kent County Council said, on occasion, schools judged to be inadequate required a change of leadership.
The figures show 11 head teachers were removed soon after Ofsted inspections at their schools.
The information was released in a response from a freedom of information request by the Kent Messenger.
The council is trying to drive up standards at underperforming schools.
Roger Gough, the council's cabinet member for education and health reform, said: "We currently have no school in Kent that does not have a head teacher or acting teacher or a head of school in place and we vigorously support those that are working hard to improve their schools.
"We work closely in partnership with schools that are judged to be inadequate and those that most require improvement.
"On occasions this requires a change of leadership and as part of government policy it is usual to move to a sponsored academy arrangement."