New pylons will have 'negative effect' on Kent skyline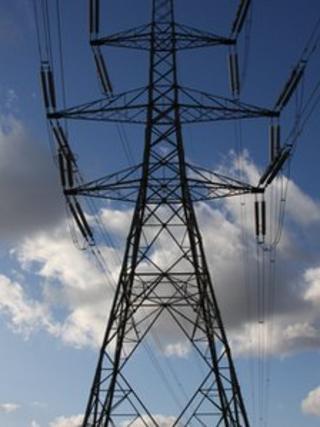 Pylons for a new power line stretching across east Kent could spoil the view of Canterbury and the surrounding countryside, opponents have claimed.
Costing about £200m, the overhead line between Richborough and Canterbury will form part of an electricity link between Britain and the continent.
CPRE Protect Kent said the main concern was the effect on the landscape from the position and height of the pylons.
National Grid said the new line would be "sensitively designed".
The plans for the Richborough Connection involve taking down an existing line of lower voltage UK Power Networks pylons in the same area.
The new line will join the Nemo Link - an electricity link between Belgium and the UK - to the existing electricity network.
Project manager Steve Self said it would be "carefully routed" and further away from homes in Hersden, Upstreet, Sarre and Gore Street than the existing one, which could not cater for the increase in power being brought over from Europe.
'Very obtrusive'
One of two pylons would be used - either a revolutionary new T-pylon at 114ft (35m) tall, or the conventional lattice-type pylons which are usually approximately 164ft (50m) tall.
The existing pylons are 85ft (26m) tall.
Hilary Newport, director of CPRE Protect Kent, said it would like "more effort" to be put into the use of underground cables, which would be "more resilient" in stormy weather.
She said it was also of particular concern that the taller pylons would be "very obtrusive" on the Kent Downs skyline.
Mr Self said he believed the proposed route struck "the right balance between the effect on the local landscape and the cost of people's energy bills".
National Grid is holding a series of public meetings next month to explain details of the project.