Kieron Knowlden's family hears of body find via media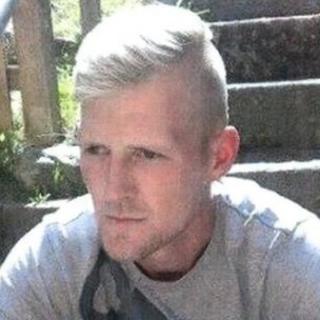 The mother of a man whose body was recovered from a Kent river says she feels "let down and betrayed" by police who told the media before the family.
The body, thought to be 25-year-old Kieron Knowlden, was pulled from the River Medway on Tuesday.
The father-of-one had been missing since the early hours of 1 March after he left a Tonbridge bar.
His mother, Donna Burchell, said the family had been told by friends before Kent Police contacted them.
"For the whole of the public to know before we did, I'm absolutely heartbroken.
"[We feel] let down, betrayed. At the end of the day it was bad enough having my worst fears confirmed, but we had people messaging us and ringing us before we were even told."
'More distress'
A Kent Police spokesman said: "We are saddened that the family discovered a body had been found through media websites, despite members of the press being asked to delay publication until relatives of Kieron had been notified by our family liaison officer."
He said a decision had been made to identify the body and retrieve it from the river before the family were told.
"Had the family been notified immediately it may have caused them more distress if the body was someone else, or if relatives had arrived at the scene before the marine unit had removed the body," he said.
Kristy Knowlden, the missing man's brother, said: "None of us should have found out from the media like that. They shouldn't have pasted it all over online."
The family told the BBC they would be would be making a formal complaint.