Maidstone residents asked where 17,000 homes should go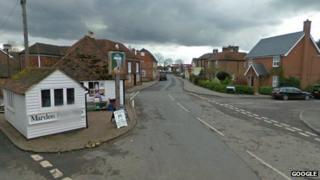 Residents in part of Kent say their villages cannot cope with any more homes after a council suggested 17,000 extra should be built.
Maidstone Borough Council has started a consultation into where it should build the homes to meet growing demand.
It said the government expected it to build 20,000 homes and would have to prove why it cannot build that many.
However, some residents in the villages affected say they cannot cope with any extra homes.
Villages including Coxheath, Harrietsham, Lenham, Marden and Yalding have been named as focus areas for new housing.
Kevin Warrington, who is a builder and member of Marden Development Forum, said the plans were not sustainable and that sewers and transport could not cope with more houses being built in the area.
"We met with [council leader] Chris Garland in Marden last year and presented him with a document clearly showing the problem," he said.
However, Mr Garland said: "Where we cannot deliver 19,600 homes we have to show the government why."
He added: "We're going out for 17,100 homes because the evidence we've drawn together over the two years up to this point, demonstrates in Maidstone because of infrastructure and land availability the best we can do is 17,100."