Consultation begins on Medway takeaway restriction plan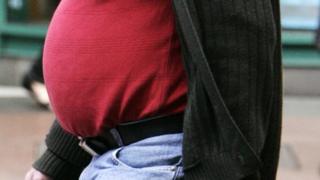 A consultation is to begin in Medway on whether new hot food takeaways should have their opening hours restricted if located within 400m of a school.
Medway Council is asking residents and businesses for views on the plans to try to tackle high levels of obesity.
The authority said at the end of 2013 there were 238 registered hot food takeaways in the area - which is one for every 168 children.
People will also be asked whether a levy should be placed on new takeaways.
'Draconian'
The money would then be used for education on healthy eating.
Medway Council said in its area 30% of adults and 20% of children at 10 years old were classed as obese.
If the plans were given the go-ahead, a guidance note would be produced to advise decision making when determining planning applications for hot food takeaways.
Councillor Jane Chitty, from Medway Council, said: "Health professionals have been focused on the damage that obesity causes and soon the planning committee may be able to take these issues into account when considering applications."
Residents and businesses will have an opportunity to voice their opinions about the scheme during the consultation.
Previous plans by the council to ban new takeaways altogether near schools were described as "draconian" by business leaders.