Call to investigate Kent youth mental health care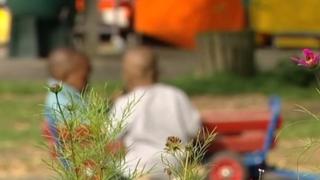 The health secretary is to be asked to investigate mental health treatment for children and teenagers in Kent, which some parents have said is in crisis.
It comes 16 months after the contract to run the service was given to Sussex Partnership NHS Foundation Trust.
Tunbridge Wells MP Greg Clark said some young patients were waiting four months for assessment and 1,000 who had been assessed were waiting for treatment.
The trust said it had started making changes but they were taking time.
The mother of a teenage girl who has self-harmed told BBC South East the service was in crisis.
'Absolutely shocking'
"It took six months to get help," said the mother, who wanted to remain anonymous.
"It is absolutely shocking - it's diabolical.
"The service is failing young people and I believe a lot of young people are dying as a result."
The contract was transferred after the previous provider, the Kent and Medway Child and Adolescent Mental Health Service, was criticised for delays of up to 18 months for assessments.
Conservative Mr Clark said a Kent County Council meeting had voted unanimously to ask Jeremy Hunt to intervene.
"The council are going to ask formally for the secretary of state to investigate this trust to determine whether it is fit to hold this contract or whether it should be kicked out and have someone else replace it as an emergency measure," he said.
Dr Tim Ojo, of the Sussex Partnership NHS Foundation Trust, said it was "on the case".
"We have had the opportunity to start making changes," he said.
"They are taking a bit of time but we are motoring on and we want to reassure families that we provide safe care.
"We are listening to all stakeholders and commissioners and finding ways to improve it further still."