Radio Kent Chatham Dockyard closure 30th anniversary reunion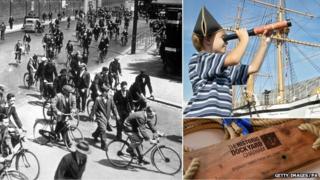 BBC Radio Kent is inviting former Chatham Dockyard workers to a special reunion to mark the 30th anniversary of the closure of the site.
The dockyard played a vital role in supporting the Royal Navy for nearly 400 years.
On Sunday 30 March BBC Radio Kent will hold a reunion for people who worked at the facility.
It wants to give former workers and people with close links to the site the chance to catch up and exchange memories.
The event will take place at the Royal Dockyard Church from 17.00 GMT.
Tickets
Owing to high demand for tickets we can no longer accept anymore applications.