BBC man Gavin Esler is Kent University's new chancellor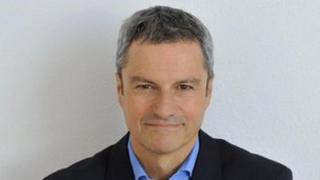 BBC journalist and novelist Gavin Esler has been appointed Chancellor of the University of Kent.
Mr Esler, who graduated from Kent with a BA in English and American Literature in 1974, succeeds Sir Robert Worcester, who has retired from the post.
His duties will include conferring degrees, chairing the University's Court and representing the university.
Mr Esler has worked for the BBC since 1977, most recently as one of the main presenters on Newsnight.
The broadcaster, who was born in Glasgow and raised in Edinburgh and Northern Ireland, said: "I was lucky enough to be the first member of my family to achieve a university degree and my time in Canterbury inspired me greatly.
"I have a long connection with Kent and Canterbury and I hope to help other young men and women to achieve their ambitions through a wonderful university experience."