Faversham minor injuries unit: Talks over closure plan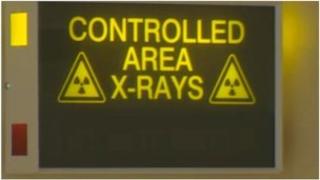 NHS bosses in Kent have agreed to hold a further consultation on the planned closure of a minor injuries unit (MIU).
The Faversham unit is due to shut after NHS commissioners said they were unable to find anyone to run X-ray services.
Last month, patient groups and critics claimed the commissioning process had been "set up to fail" in order to enable the closure of the unit.
Kent's Health Overview and Scrutiny Committee (HOSC) asked for the decision to be set aside to allow further talks.
'Do everything'
The NHS Canterbury and Coastal Clinical Commissioning Group (CCG) said it would do everything it could to keep the MIU open beyond the end of next March.
Dr Mark Jones, clinical chair, said: "We have agreed to do everything in our power to keep Faversham MIU open beyond the end of March 2014 to allow further consultation with the people of Faversham, councillors and the local MP."
He added they would be talking to the current provider of the unit about its ability to continue the service beyond the end of the contract, and would hold further discussions with the HOSC in the new year.
Following a bidding process in which the NHS had 19 expressions of interest, eight providers attended a tendering event, but only one submitted a bid, which failed to meet the criteria.
The specification required X-ray services from 08:00 to 20:00, but the sole bidder wanted to send patients to another site, health chiefs said.
'Stay of execution'
Dr Jones said the CCG had been disappointed with the procurement process and would be reviewing it.
Campaigners fighting to stop the closure welcomed the decision of a further consultation.
Faversham town mayor David Simmons, who is also chairman of the Friends of Faversham Cottage Hospital which offered to buy X-ray equipment, said the unit "may have got a stay of execution", but there was still a long way to go.
"It's not 'we will keep it open', it's 'we will try to keep it open'," Mr Simmons said.
He has organised a public meeting at the Alexander Centre in Faversham on Friday evening where the closure of the unit will be discussed.
"I think after that I'm hopeful we'll be able to sit down with the CCG and others to see if we can find a way forward," Mr Simmons said.