Hotel training centre for East Kent College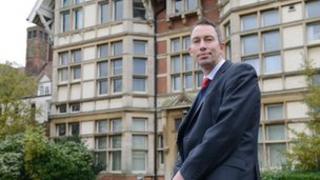 A hotel and hospitality training centre is to be built at East Kent College as part of the development of its Broadstairs campus.
The government's Skills Funding Agency has awarded the college £9.7m to provide the new facilities in its Grade II listed Yarrow building.
The centre will focus on tourism, creative industries and business.
Principal Graham Razey said a large number of apprenticeship places would be provided for a range of careers.
An historic building would be turned "into a real-work environment for our students", he added.
Architects have begun working on plans and it is hoped the new training centre will be open by September 2015.
Sandra Matthews-Marsh, chief executive of Visit Kent, said the tourism organisation was looking forward to working even more closely with students and the college.
The grant is in addition to £1.6m awarded by the government in April to build a creative arts centre at the Broadstairs campus, due to open next September.