Dartford hospital opens community unit 'to free acute care beds'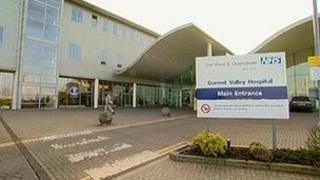 A hospital trust has opened a community unit to free up beds for people who need acute hospital care.
The 39-bed unit near Dartford's Darent Valley Hospital will treat patients who no longer need acute treatment but still require care.
Dartford and Gravesham NHS Trust chief executive Susan Acott said it would help with the busier winter period.
In January, the hospital turned away patients for several hours in a short closure after it reached full capacity.
National Audit Office figures showed the hospital saw a 27.7% rise in emergency admissions from 2010-11 to 2012-13.
Ms Acott said the community beds at Elm Court in Priory Mews were "the right way for us to expand" and that the hospital had "effectively creating additional capacity but in an intermediate setting".
"We have reviewed the patients that we have here and we don't think all of them have the full requirements of an acute hospital.
"They do need someone to look after them [and] for some of those patients, they are better served in a community facility."