National Grid pylons link route in east Kent announced.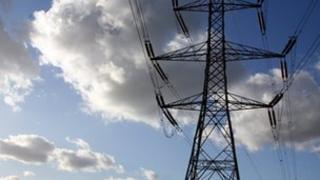 The planned route of a power link between Richborough and Canterbury has been announced.
The link between Belgium and Richborough and the new Kent link will connect the Nemo Link to the National Grid near Canterbury.
National Grid has announced that the new power line will take a route north of Broad Oak and then south into Canterbury North substation.
The line will replace the lower-voltage pylons currently on the route.
Consultation events were held over the summer on two possible routes for the 12.4 mile (20km) Richborough Connection.
The alternative southern route would have been on land that does not have a power line.
'Least environmental impact'
Campaigners and MPs had opposed plans to connect the National Grid to Europe by installing pylons across east Kent.
Kent MP Roger Gale previously said three local MPs had opposed the plan and wanted cables buried underground instead of pylons.
The Campaign to Protect Rural England (CPRE) also wanted underground cables. National Grid said pylons cost less.
A National Grid spokesman said: "The north corridor option allows us to remove the existing UK Power Networks lower voltage pylons between Richborough and Canterbury.
"It is the option with the least environmental impact and it received the most support from the Summer 2013 consultation feedback."