Kentish Flats windfarm expansion funding approved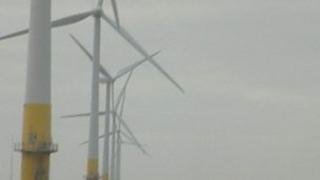 A Swedish energy company has given the go-ahead to the funding of an expansion of a Kent offshore windfarm.
Vettenfall is to invest about £150m building 15 new turbines in the Kentish Flats windfarm off Herne Bay.
Consent was granted by the energy secretary in February to the extension to the 30-turbine windfarm.
Peter Wesslau from Vettenfall said: "The UK is currently one of the most attractive places in Europe to invest in wind power."
Construction of the new turbines is due to start in 2015.
Vattenfall also owns and operates the Thanet offshore windfarm.