Fort Halstead move to Porton Down delayed by a year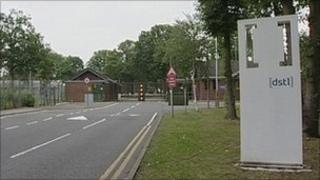 The closure of a military research centre in west Kent has been delayed by at least a year.
The Defence Science and Technology Laboratory (DSTL) is pulling out of Fort Halstead, near Sevenoaks.
DSTL - part of the Ministry of Defence - said staff would be relocated to Porton Down near Salisbury, but this is now scheduled for late 2017.
Sevenoaks District Council said it was told there has been a delay at the design phase of the new facilities.
The site currently employs more than 1,000 workers, but only about 400 are expected to move to the new facility.
It is believed Britain's development of the atomic bomb, hidden under the name High Explosive Research (HER), was initially based at Fort Halstead.
Its most recent principal functions have been research and forensic analysis into explosives.