Sex attack on Ashford dog-walker: E-fit released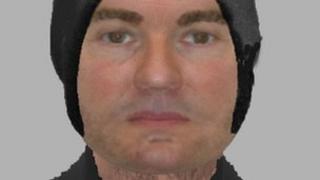 An e-fit of a man who pulled a dog-walker to the ground by her hair before sexually assaulting her has been released by police.
The 33-year-old woman was walking in the park off Hythe Road in Ashford on Monday evening when she was attacked.
The man sat on top of the woman but ran off in the direction of Hythe Road when the dog started barking.
The attacker is described as in his 40s, about 6ft, and was wearing a black jacket, black jeans and black trainers.