England storms: Tree kills Bethany Freeman in Kent caravan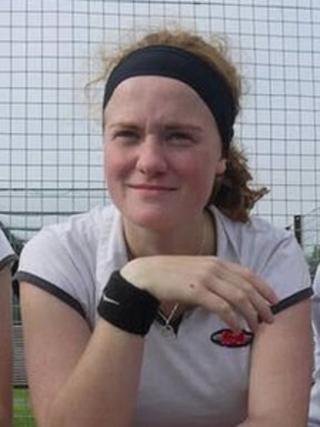 A sleeping teenage girl was killed when a tree fell on a caravan in Kent.
Bethany Freeman, 17, died at the scene when the tree came down in Lydens Lane, Hever, at about 07:20 GMT.
BBC reporter Simon Jones said the caravan was next to the house she lived in with her family and she had been sleeping there while renovations were carried out on the property.
Driving instructor Neil Chapman, who arrived at her home unaware she had died, described her as "a super kid".
"I was teaching Bethany to drive. I'd just arrived not realising all this had happened," he said.
Cricket fan
"She was a great girl, good fun.
"She was 17, a very lively girl, very sporty. We used to chat about cricket because I was into cricket and she was the only girl I knew into cricket.
"Her family must be so devastated. I can't believe it."
Mr Chapman said he believed Bethany lived at the site, near Edenbridge, with her mother and brother.
Neighbours said some had turned up with chainsaws to try to help free the teenager, whose caravan was next to another static caravan and several outbuildings.
One of them, who declined to be named, said: "[The family] were planning to join up their two buildings, and they were living in the caravans in order to do it.
"They had been living there for one and a half years... she was in one caravan, and mum was in another caravan."
Bethany was a sixth form pupil at Tunbridge Wells Grammar School (TWGGS), which said it was "profoundly shocked and saddened at the news of her tragic death".
'Outstanding sportswoman'
In a statement on its website, head teacher Linda Wybar said the teenager was "universally respected" and "had everything to look forward to".
"Beth was a dedicated and truly outstanding sportswoman, whose unparalleled role in TWGGS sports will truly be sorely missed.
"She represented the county and local clubs in hockey, cricket and netball [and] was an extremely well-respected sixth former who assisted the PE department with a wide range of tasks.
"Through her hard work and enthusiasm for sport, she will never be forgotten."
A spokesman for South East Coast Ambulance said no-one else was injured.
It comes as severe gale force winds, heavy rain and trees caused disruption across the south east of England.