Biker Kerry-Ann Theron dies in hospital after Maresfield fall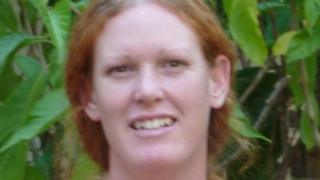 A woman who may have been hit by a car after she came off her motorcycle has died in hospital.
Kerry-Ann Theron, 30, of Uckfield in East Sussex, came off her Yamaha bike in Maresfield High Street on Friday morning.
She died at Southampton General Hospital on Friday night, Sussex Police said.
Officers said they were still investigating whether she was hit by a passing vehicle after she fell.
"It may be that the driver did not realise what had happened and felt a bump or minor impact," Insp Steve Grace said.
"If you were such a driver we would very much like to hear from you.
"We would also like to speak to a woman who stopped briefly at the scene."