Three arrested over Faversham pheasant thefts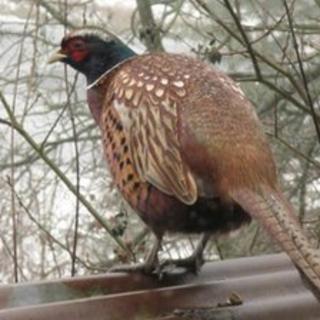 A man and two children have been arrested in an investigation into the theft of more than 150 pheasants.
The birds were taken from farms in Faversham, Kent, over the past month, Kent Police said.
The force said one farmer had set up surveillance cameras which captured several people poaching pheasants.
The 14-year-old, 16-year-old and 67-year-old man were detained after police executed warrants on various addresses. A number of firearms were also seized.
A police spokesman said a rifle, a pistol, two air weapons and a crossbow had been seized from one of the properties during Thursday's raid.
The 16-year-old and 14-year-old, both from Faversham, were arrested on suspicion of stealing pheasants and have been bailed until 6 December, pending further enquiries.
The 67-year-old, also from Faversham was arrested on suspicion of possessing a firearm without a licence.
He has also been bailed until 6 December pending further enquiries, the force spokesman said.