Medway Council rejects proposal to pay living wage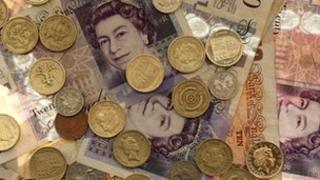 Medway Council has voted against a proposal to pay all staff directly employed by the authority in Kent the living wage.
The Labour group proposed that staff should get at least £7.45 per hour, rather than the minimum wage of £6.31.
It would have meant 167 staff getting a pay rise, which would have cost the council about £170,000.
The motion was rejected by the ruling Conservatives, who said a rising wage bill could lead to job cuts.
Labour group leader Vince Maple said it would have given people "the ability to lead their lives rather than just exist".
'Good employer'
"We've seen examples elsewhere in the country where it does make a real tangible difference.
"It's about the council being a good employer," he said.
Conservative Alan Jarrett, the council's deputy leader, said it would not have been right to make ad hoc changes to the authority's finances half way through the financial year.
Simon Bolton, from the union Unison, said it was very disappointed at the decision.
"Our members have suffered a 13% pay cut in the last three years and local government pay is now 10% down on where it was in 1997.
"£7.45 an hour these days is not a great deal and it would have raised people up and put more money into the local economy," he said.
The living wage is based on the amount an individual needs to earn to cover the basic costs of living.