Risk of eviction in Kent and Medway 'at 10 year high'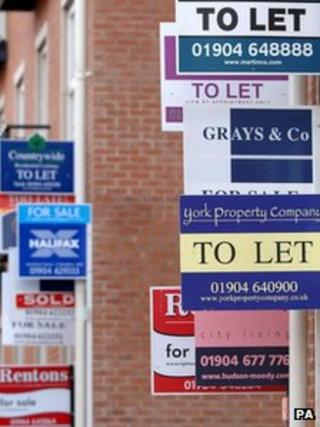 The number of people at risk of being evicted by their landlords in Kent and Medway has reached a ten-year high.
New figures seen by BBC Radio Kent reveal there were more than 1,200 possession claims issued by landlords between May and August this year.
The figure is higher than any quarter since 2003.
Rose Lovell, from the Citizens Advice Bureau in Maidstone, said the rise was due to the increasing cost of living and rising rents.
"The unemployment has stabilised but we are still seeing a lot of clients with zero hours contracts," she said.
"So although they are in employment, it doesn't necessarily mean that they are actually earning a wage that they can rely on and that they can actually make any budgeting plans with."
'Can't afford'
Toby Lloyd, from the housing charity Shelter, said rents in Kent were almost £750 a month on average.
"These are people's lives that we're talking about and unfortunately at Shelter we see people every day who are working hard, they're doing their bit and they're doing their best to pay the rent," he said.
"But when rents keep going up and wages just don't, more and more people are finding themselves threatened with eviction."
He said housing benefit caps were also making an impact, and that the demand for private rentals came about "simply because people can't afford anything else".
He said the charity was proposing five-year rental contracts where rents could only be raised in line with inflation.
Richard Lambert, from the National Landlords Association, said the private rental sector had doubled in the past five or six years.
"If there are more tenancies, inevitably there are going to be more possession orders and more claims possession," he said.