Kent fraudster Peter Swann returned to prison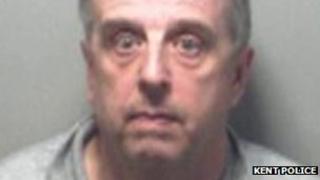 A convicted fraudster released after serving four years of a jail term has been returned to prison for breaching the terms of his licence.
Kent Police said 57-year-old Peter Swann had been returned to Elmley Prison on the Isle of Sheppey.
He was released on 27 September but on 7 October police began searching for him after he was reported to have breached his licence.
Swann was serving a four-and-a-half-year prison sentence.
He was arrested after voluntarily attending Medway Maritime Hospital on 9 October.
Police said he was known to use aliases including Pat Holland.