Loan shark Julian Douglas jailed for 20 months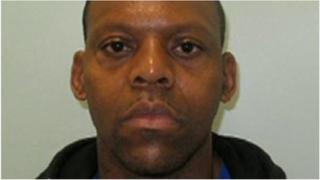 A loan shark who targeted single mothers in north Kent has been jailed for 20 months for illegal lending.
Julian Douglas, 43, of Dinsdale Gardens, south London, was sentenced at Croydon Crown Court earlier.
The court was told that between November 2009 and May 2013, Douglas loaned £32,200 to 24 clients, from which he made £115,060.
He pleaded guilty to illegal lending, money laundering and perverting the course of justice.
Judge Warwick McKinnon said: "You were involved in the shabby and insidious trade of a loan shark, who profited from the financially straitened and vulnerable members of this society who had barely two pennies to rub together."
He added that the amounts repayable on the loans were "mindboggling".
Douglas had 24 clients, most of who were single mothers in north Kent.