Asda in land dispute over Tunbridge Wells relief road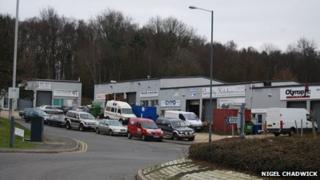 A supermarket chain has refused to give up any of its land to benefit a £5m road improvement scheme in west Kent.
Asda is the only landowner on the North Farm Industrial Estate in Tunbridge Wells not to have signed up to the plan to speed up traffic through the area.
The scheme relies on local businesses agreeing to surrender small plots of land with all but Asda saying yes.
A spokesman said it was concerned about retaining full access to its store, and had submitted alternative plans.
Scheme 'jeopardised'
He said Asda supported the principle of the road relief scheme, which will involve the road through the estate being widened to two lanes.
He added: "To this end we have provided detailed, traffic modelled plans to the council as to how the scheme could work."
Tunbridge Wells Borough Council and Kent County Council have secured £3.5m from the government to put towards the relief road scheme.
David Brazier, the county councillor in charge of transport, said Asda had put the whole scheme at risk.
"Asda have decided to stand in the way of something which is to the public good, and it's upsetting and disappointing," he said.
"We would very much like Asda to come on board. If they won't, then we shall have to think about it very carefully."
Councillor Brazier said if the council took the decision to proceed with the scheme without the support of Asda it would have to "compromise the effectiveness of what we were doing for want of that piece of land".