Young Kent mental health patients waiting up to four months for treatment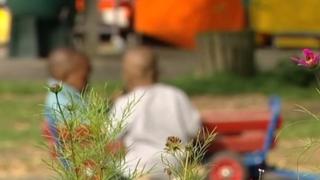 Some children and teenagers in Kent are waiting up to four months for mental health treatment, it has been revealed.
It comes a year after the contract was transferred to Sussex Partnership NHS Foundation Trust following concerns about the way it was being run.
The Kent Safeguarding Children Board has described waiting times of more than 20 weeks as unacceptable.
The NHS trust said it was trying to reduce waiting times to six weeks by the end of October.
The previous provider, the Kent and Medway Child and Adolescent Mental Health Service, was criticised for unacceptable delays of up to 18 months for patient assessments.
Sussex Partnership NHS Foundation Trust said the average waiting time for an assessment had dropped to 10 weeks.
Adam Price, Labour's spokesperson for children and young people's services in Medway, said children needed to be seen as soon as possible.
"I am pleased that the waiting times are a matter of weeks rather than months, as we saw. That is a great improvement, but we do need this to come down as far as possible," he said.
'Gradual process'
Angie Stevens, clinical director for children and young people's mental health services for Kent and Medway, said the trust had taken on new staff, was recruiting more, had undergone reorganisation and had laid on extra clinics to clear the backlog.
The goal was that all routine referrals would be seen within six weeks, which should happen by the end of October, she said.
"I am really confident we'll get there," Dr Stevens said. "It's a gradual process, obviously, but we will have additional resources and importantly, those resources will be the right type of resources, in the right place.
"It's recruiting staff targeted to particular areas where we know there's a need."