Westgate Towers consultation begins in Canterbury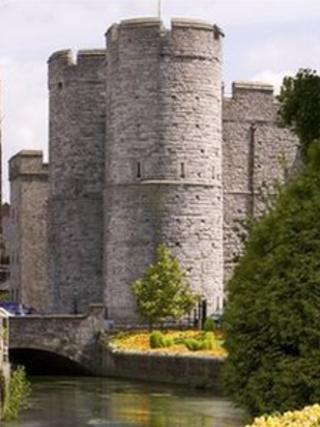 A 12-week consultation has started into five schemes aimed at coping with traffic through Canterbury's medieval gatehouse towers.
A 12-month trial banning vehicles going through Westgate Towers ended in April.
Kent County Council (KCC) is asking residents if they prefer the ban or for the policy to remain the same.
One of the other options to be decided on includes pedestrianising the area. People can give their views through the KCC website.
Councillor David Brazier, member for transport, said: "That particular end of Canterbury, which is ancient, should have enhanced air quality, a better street scene, a more flexible public transport system and of course, there should be improved cycling and walking routes."