German driver jailed for smuggling cannabis through Dover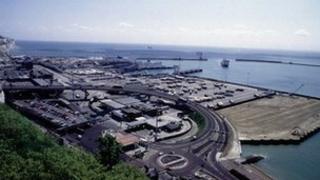 A 44-year-old German man has been jailed for four years after admitting trying to smuggle cannabis worth an estimated £3.6m into the UK.
Dirk Hartmann, from Berlin, had been driving a German-registered lorry when it was stopped in April by Border Force officials at Dover's Eastern Docks.
Canterbury Crown Court was told it contained 372 packages of cannabis weighing a total of 360 kgs (790 lbs).
The court also ordered him to pay a victim surcharge of £120.