Whitstable Nursing Home 'makes progress' after damning report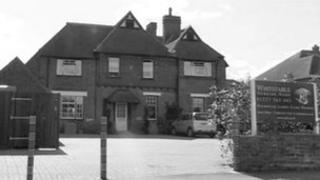 A care home in Kent that was warned it faced legal action following a damning report has said it has made significant improvements.
The Care Quality Commission (CQC) found residents at the Whitstable Nursing Home were not protected from the risk of unsafe care.
According to the report, inspectors also found a strong smell of urine during the unannounced visit in April.
The home said immediate action had been taken to address the CQCs concerns.
The report, published last week, also said that inspectors had found that people's privacy, dignity and independence were not respected.
The home was warned it faced legal action if urgent improvements were not made.
In a statement, a spokesman from the home said: "We received a follow up inspection on 5th August, and the CQC have confirmed that the home is fully compliant with the two key areas identified in the previous report.
"We look forward to the publication of the report confirming these points," he added.
"Delivering high quality care for our residents is our absolute top priority and we will continue to work closely with the CQC and all relevant authorities to ensure we build on care standards."
A spokesman for the CQC said inspectors had returned to the care home and he could not comment until after the publication of their new findings.