Robert Alderman jailed over Paul Scott Medway assault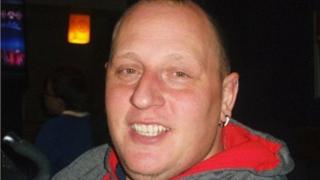 A 21-year-old man has been jailed for two years for his part in a fight which resulted in the death of a father-of-five.
Paul Scott, 43, of Franklin Road, Gillingham, died of a blood clot from a broken leg four days after he assaulted on 10 February in Medway.
Robert Alderman, of Canadian Avenue, Gillingham, was charged with murder, but cleared at Maidstone Crown Court.
However, he was found guilty of affray and assault.