Gravesham council cleaners get 'living wage'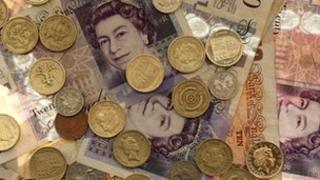 Low-paid cleaners and office workers at a Kent council are to have their pay raised to the "living wage" of £7.45 an hour after a campaign by their union.
Gravesham Borough Council said 25 of its permanent workers would get the new pay rate instead of the national minimum wage of £6.19.
It said the rest of its 523 staff already got more than the living wage.
Unison said it was pleased Gravesham had become one of the first Kent councils to pay the living wage.
The living wage is calculated annually by the Living Wage Foundation according to the basic cost of living in the UK.
Campaigners have been trying to persuade employers to pay the hourly rate since 2005, when it was first adopted by the Great London Authority (GLA).
The current rate is £7.45 outside London and £8.55 in the capital.
Up to 200 employers pay the living wage, which is voluntary, unlike the minimum wage.
Gravesham said staff who would receive the new rate were mainly office and public toilet cleaners, admin assistants, gatekeepers and cafe workers.
A council spokesman said its temporary and contract workers already earned more than the living wage.
"As Gravesham's biggest single employer we want to send a signal to companies across the borough that the living wage should be the target for employees not the statutory minimum," said the Labour council leader John Burden.
"I would like to see firms adopt the same approach and follow our example.
"Even though these are small amounts, they make a significant difference to those at the bottom of pay scales."
Unison regional organiser Zoe Van Dyke said: "Unison is pleased that Gravesham Borough Council has become one of the first local authorities in Kent to commit to the living wage."