Ex-teacher Samantha Burmis jailed for faking fingerprints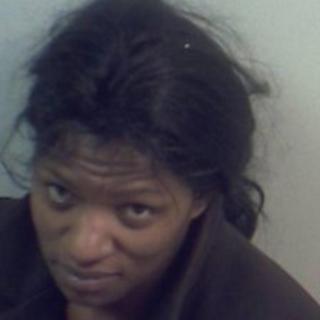 An ex-teacher has been given a two-year jail term for fraud after she faked her fingerprints in order to claim a bigger racial discrimination payout.
Samantha Burmis, 45, of Gravesend, was sentenced at Maidstone Crown Court.
In 2007, a tribunal ruled she suffered racial discrimination at a Kent school.
But after her payout turned out to be less than hoped because it was found she had not declared a conviction when she got her job, she tried to clear her name by faking her fingerprints.
Burmis was awarded £21,788 in compensation by the tribunal but she had hoped to get as much as £1.2m, Kent Police said.
She was awarded less because she had failed to declare she had been imprisoned for a year for fraud in 1995 when applying for teaching posts, the force said.
She decided to fake her fingerprints and clear her name in the hope she would be awarded more compensation, police added.
Jailed in absence
Burmis complained to Kent Police she had been wrongly identified as a person with previous convictions and in 2008 arranged for an independent expert to visit her and take fingerprints.
But when the expert arrived at her home, her daughter Nina Burmis appeared with her face concealed so only her eyes were showing.
She produced a driving licence in her mother's name and gave her own fingerprints, Kent Police said.
But the force held records of Nina Burmis's fingerprints and uncovered the pair's deception, a spokesman said.
Samantha Burmis, of Bellman Avenue, was convicted of obtaining a pecuniary advantage by deception, in relation to money earned through teaching, and conspiracy to pervert the course of justice.
Nina Burmis, 24, was sentenced to 18 months in prison, suspended for 24 months, for conspiracy to pervert the course of justice.
Samantha Burmis, who is in hospital, was jailed in her absence on Friday.
Kent Police said a fail-to-surrender warrant had been issued for her arrest and would be executed after she had left hospital.
She would then face a court hearing to determine what would happen regarding her jail term, the force said.