Parents claim acne drug contributed to son's suicide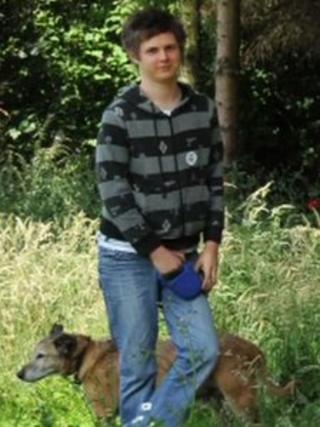 The parents of a man from Kent have claimed that a drug he took for acne contributed to his suicide.
James Sillcock, 26, died in December, more than 10 years after he last took Roaccutane.
His parents Melvin and Lorraine Sillcock, from Sittingbourne, are calling for the drug to be banned.
Roche, the company that makes Roaccutane, says there is no cause or link between the drug and depression, or suicidal thoughts.
The Medway coroner recorded a verdict of suicide at the inquest into James's death.
'Drifting down path'
Mr Sillcock said that James starting taking Roaccutane when he was 16.
"Once he started taking the drug, his acne did go.
"But he then started finding he had dry mouth, dry skin, he found his hair was getting a little bit thinner.
"He was just slowly drifting down a path where he didn't want to go.
"He just didn't feel right and he ascertained everything to the Roaccutane."
Mrs Sillcock said the family had watched a documentary called Dying for Clear Skin in November.
It told the story of 24-year-old Jesse Jones, from Dorset, who took his own life in 2011 after taking Roaccutane, and the journey taken by his father Derek to look at how acne affects young people in the UK.
'Brought me hell'
James Sillcock committed suicide days after watching the programme, leaving his parents several letters.
One of them said: "I could never have ever dreamt that taking Roaccutane in the summer of 2002, 10 years ago, could have brought me the hell it has given me, changing my world completely and leaving it in tatters."
The Medicines and Healthcare products Regulatory Agency (MHRA) is the government body responsible for licensing drugs and treatments in the UK.
Dr June Raine, who speaks for the group, has said that most people respond well to Roaccutane and that some are depressed before taking it.
In a statement, Roche said: "Whilst no definitive cause and effect relationship has been established to directly link mood swings and depression with the drug, there have been rare reports, amongst both those taking Roaccutane and acne sufferers in general."
Figures show one in 10,000 people will experience serious side-effects.
More than half a million people have been prescribed Roaccutane worldwide.