Six Medway schools told by Ofsted to improve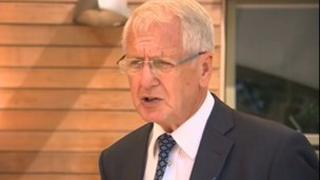 Six schools in the Medway area of Kent have been told they must improve, by the schools watchdog.
It comes a month after inspectors found that two in every five primary schools in the area were underperforming.
Ofsted said 8,000 Medway children - or 38% - were attending a primary school that was less than good.
The Bishop of Rochester Academy, Fairview Primary, Napier Primary, Stoke Primary, Thames View Primary and Walderslade Primary must improve.
Ten schools were inspected by Ofsted in June to find out why Medway had a disproportionate number of underperforming primary schools.
'Doing our best'
Independent education advisor Peter Read said: "Not one of these [six] schools has improved their Ofsted rating - one has gone down.
"Medway said it was going to improve standards - there's no evidence at all from these inspection reports on the primary schools that that has happened."
Mike O'Brien, the Medway councillor responsible for children's services, said all the schools were working together to ensure that the authority produced "the very best education system".
"It's not been as quick as we would have liked in the past but we're doing our very best now, and I would have believed that the reports today show this," he said.
Strood Academy and All Faiths Primary School have been given good ratings.
The wider report is expected to be released in September.