East Kent College gets £1.6m government grant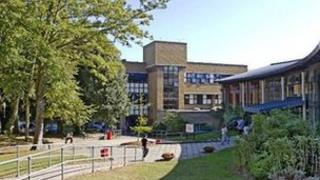 East Kent College has won a £1.6m grant to help build a creative arts centre at its campus in Broadstairs.
The award was announced by the government on Wednesday, in addition to the almost £1.7m of private funding the college has secured.
Principal Graham Razey said the new centre would include a theatre, digital media suite and music performance spaces.
MP Laura Sandys said she was "absolutely thrilled" by the news.
Ms Sandys, Conservative MP for South Thanet, said the grant was a "ringing endorsement" of the college and likely to "hugely benefit" students and the wider community.
It is hoped the new centre will open in September next year.