Paris Brown becomes Kent youth PCC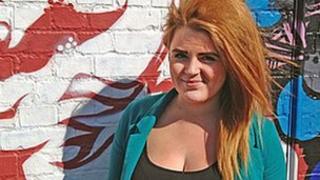 A 16-year-old girl has been appointed youth police and crime commissioner (PCC) for Kent.
Paris Brown, from Sheerness, will work alongside Kent's Independent PCC Ann Barnes representing young people across the county.
Paris was a student at the Isle of Sheppey Academy and is currently an apprentice at Swale Borough Council.
Ms Barnes said the youth PCC would receive £15,000 for the year, part-funded from her own £85,000 salary.
The appointment of a youth PCC was one of Ms Barnes's main manifesto pledges in the campaign ahead of her election as Kent's first PCC in November.
'Hands-on role'
She said: "I'm delighted Paris will be working alongside me to build a bridge between the world of young people and policing.
"This will be a real hands-on role and I'll be relying on Paris to guide my office on how we can deliver a better service for all young people in the county and tackle youth offending."
She said Paris was chosen from 164 applicants.
The teenager said: "I'm really excited and I can't wait to start.
"I'm really pleased that I have been offered this opportunity and I'm looking forward to getting out there to work with young people as soon as I can."
Paris is to start work in the summer in the role, which will last for a year.