Ex-Thanet District Council council leader Sandy Ezekiel 'used inside information'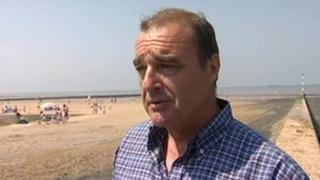 A former leader of a council in Kent used inside information in the buying of two properties, a court has heard.
Maurice "Sandy" Ezekiel, of Crow Hill, Broadstairs, appeared at Maidstone Crown Court accused of misconduct in a public office.
The 59-year-old served as Conservative leader of Thanet District Council for seven years between 2003 and 2010.
He is on trial along with Phillip Emanuel, 64, of Margate, who is accused of aiding and abetting the misconduct.
The court heard evidence from an estate agent who was given the job of selling 12B King Street in Margate on behalf of the district council, which had owned it for a number of years, in 2008.
The property was sold to Mr Emanuel, who a few months later bought 12A King Street, which was a derelict shop at the time.
The basis of the prosecution case is that the two properties were subsequently transferred to the ownership of Mr Ezekiel, who effectively hid his financial interest in them.
Mr Ezekiel and Mr Emanuel deny the charges.
The trial continues.