Medway gambling code to tackle betting machine fears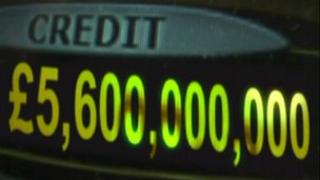 Bookmakers, bingo halls and amusement arcades in Medway will be invited to help draw up a code on gambling after concerns were raised about "highly addictive" high-stakes machines.
The local authority had claimed the machines could leave people in serious financial trouble very quickly.
Medway councillors held talks with the Gambling Commission on Thursday.
The council said it was an informative meeting and it would now look to draw up a voluntary code for the area.
Councillor Mike O'Brien, community safety spokesman, said the authority would be writing to all licensed gaming premises to invite them to meet the council and help to set up the code.
Medway had about 30 touch-screen machines across the area, the council said.
'Targeting poor'
The "fixed-odd betting terminals" offered a variety of gambling games, the most popular being roulette, it added.
The council said the time between spins of the roulette wheel was about 20 seconds and it was possible to bet £100 a time, or up to £18,000 an hour.
It also said there were allegations that high unemployment areas had more than twice as many betting shops as low unemployment areas and claimed people with low incomes were being targeted.
Last month, the government ruled out a crackdown on the machines.
Culture minister Hugh Robertson said there was little evidence that high-stakes gambling machines caused serious problems.
At the time, Dirk Vennix, chief executive of the Association of British Bookmakers, said most of the gambling industry's eight million customers spent "safely and responsibly".