Natalie Esack - wife who paid ultimate price for loyalty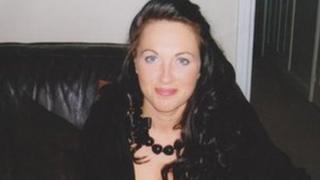 Natalie Esack's determination not to get her violent former husband Ivan into trouble ultimately cost her her life.
She spoke to police about his threats or attacks on her on at least three occasions.
But each time she told officers she did not want to take matters any further, in order to protect him.
Her new boyfriend, Justin Khadaroo, told Esack's murder trial 33-year-old Mrs Esack was worried her estranged husband - who has now been found guilty of her murder - would lose his football agent's licence if she brought charges.
Mr Khadaroo begged her to go to the police after a series of threatening text messages and calls as Esack failed to come to terms with his estranged wife's new relationship with another man.
He told Maidstone Crown Court: "She was a nervous wreck and absolutely petrified. He was a vile disgusting monster."
Fatal decision
But every time she spoke to police about Esack's violent behaviour, she refused to co-operate fully, trying to shield her friends and family from the consequences.
"He had told her on numerous occasions that he would do her family," Mr Khadaroo told the court.
Even when in March 2012 he choked her at the hair and beauty salon she owned in Ashford High Street, stopped only by the arrival of one of her staff, Mrs Esack refused to pursue charges.
It was to prove a fatal decision.
Seven weeks later, on 30 April, Esack was back - with a knife he had bought on the way to her salon.
He stabbed her up to 11 times, telling her horrified colleagues as he walked out: "She deserved it, the bitch."
Esack, 38, of Rosewood Avenue, Ashford, denied murdering Natalie but admitted manslaughter, claiming diminished responsibility.
He declined to give evidence at his trial - a decision on which judge Charles Byers told the jury it could draw an adverse inference - but his defence counsel, Oliver Saxby, said his client suffered from two psychiatric conditions which meant he had been "a severely disordered individual at the time of the killing".
Esack, had an "unremarkable" seven years with Kent Police, serving as a detective at Maidstone before leaving the force in 2010.
Police believe Esack was violent towards his wife even before their six-year marriage broke up and the abuse moved to another level when he discovered she had found a new love.
But it seems he was protected by the very person he was eventually to kill.
As the jury returned its guilty verdict, it marked the end of a traumatic couple of years for Mrs Esack's family, who could not persuade her to do whatever it took to put her violent former husband behind bars.
'Higher risk'
But for Kent Police, the case is far from over.
The force is currently the subject of a multi-agency review of the way it handled the complaints and is likely to know the outcome next month.
Anne Lyttle, a trainer with the Rising Sun domestic violence charity in Canterbury, said suggestions of a previous strangling attempt should have meant Mrs Esack was classified as at a higher risk.
But Det Ch Insp Paul Fotheringham told BBC News: "We take every incident very seriously and we won't just look for the evidence provided from the person suffering.
"We look for other evidence around it to see if we can support them.
"But ultimately, in this case, Natalie didn't want to involve the police because of the impact it would have on Ivan.
"If we had known the full extent of it, there is certainly more that we could have done."